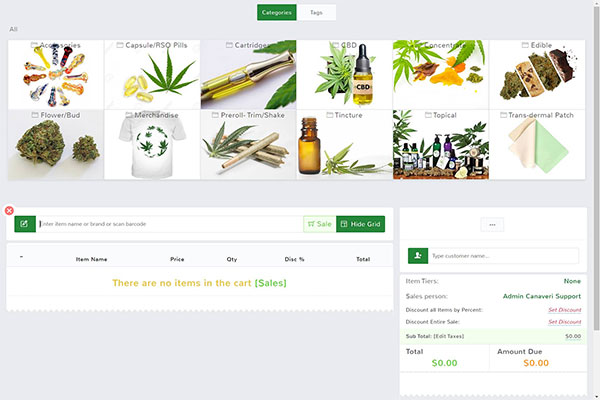 Streamline Your Cannabis Business Software With One Application
CANAVERI is the business management solution for the cannabis industry. Our Point of Sale, Seed to Sale, Accounting and Ecommerce offer many fully integrated modules to support Inventory Management, Sales, Plant Tracking and CRM. Our standardized reporting meets State Inventory requirements while providing flexibility to address reporting complexities within the industry. Our solutions will take your cannabis business to the next level while making your job easier by eliminating risks and challenges of normal business software. If you want that peace of mind, get started with CANAVERI today.
Solutions Designed for the Cannabis Industry.
Currently, the cannabis industry lacks a comprehensive software solution. In today's cannabis world, there are monthly, quarterly, and yearly reporting requirements at the State and Federal level. This reporting is complex and requires specific software tailored to the industry, Canaveri CAS.420 / CAS400 solves that pain point and many others to compensate for the added difficulties of running a cannabis business.

By leveraging the power of AWS platform technologies, skilled employees, and experienced consulting services, our cannabis POS solutions deliver comprehensive front-to-back office functionality to capture and grow market shares, while ensuring the ability to comply with strict regulatory requirements for inventory tracking, reporting and IRS 280E tax code. As you can see, Cannabis is a complex industry, and it's riddled with pain points: banking, cash, accounting, software, ATM service, and compliance just to name a few. However, with all of those challenges comes a great opportunity to use Canaveri's CAS.420 / CAS400 platforms with the fortitude, knowledge, ability to solve the cannabis industry's need for an-all-in one solution.

If you would like learn more about Canaveri CAS.420, email info@canaveri.com or call 800-858-0729 today.